Wijn, vino,
wine, vine, wien, wyn…
Hallo, wij zijn Tasty Grapes en wij hebben een passie voor wijn! Wij geloven dat wijn uitnodigend, toegankelijk en bovenal leuk moet zijn voor iedereen. Daarom hebben we iets nieuws bedacht om jou de indrukwekkende wereld van wijn op een leuke en makkelijke manier te laten ontdekken, namelijk met onze Tasty Grapes proefboxen!
De proefboxen bevatten vijf verschillende wijnen, gebotteld in tubes. In een tube past één heerlijk glas wijn. Proef met onze boxen verschillende soorten wijn, zonder een hele fles te openen om erachter te komen of je de wijn lekker vindt. Misschien houd jij van een fruitige rosé of van een speciale Franse wijn. Open de box en scan de QR-code. Hier vind je alle informatie over de wijn die je aan het drinken bent: de aroma's, de wijngaard en het eten dat bij de wijn past. Erg handig voor bij het ontdekken van jouw smaak, toch?
Verwen jezelf met een heerlijke wijnproeverij of doe een Tasty Grapes proefbox cadeau aan iemand die nog wil ontdekken welke wijn in de smaak valt.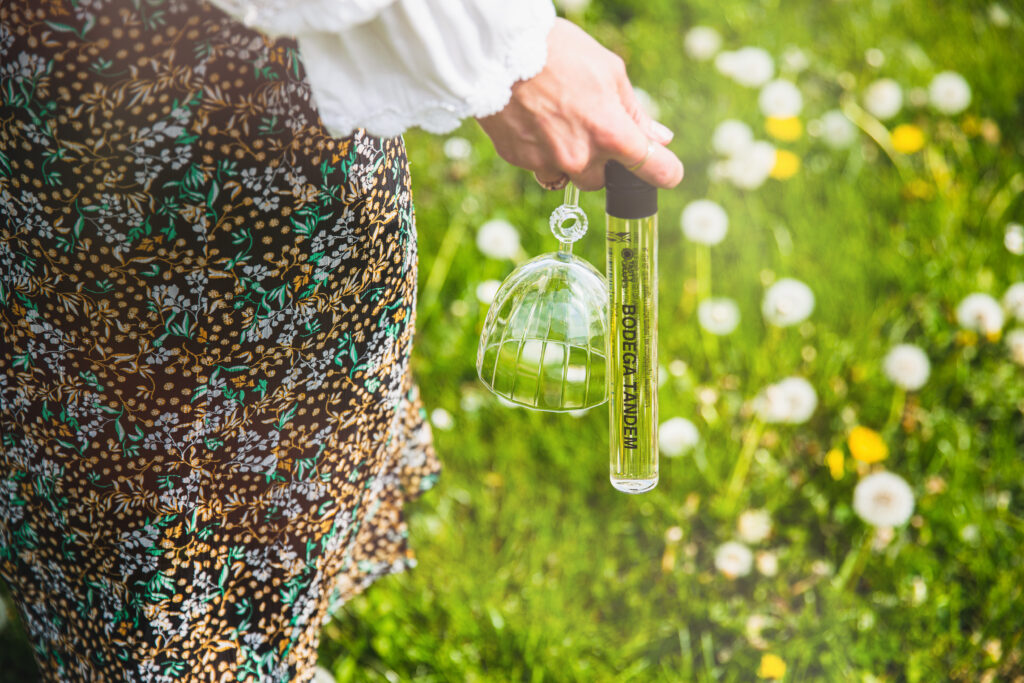 TUBES
Wines and spirits by the glass
Tasty Grapes is een onderdeel van TUBES – Wines and spirits by the glass. In 2015 werd op de productielocatie in Nederland de eerste tube gebotteld en sindsdien bottelt TUBES wijnen voor klanten over de hele wereld. Naast het bottelen creëert TUBES mooie tasting kits, waardoor klanten hun drank op een innovatieve en verantwoordelijke manier kunnen presenteren aan hun eigen klanten.
Het klinkt misschien makkelijk, wijnen in tubes bottelen, maar er komt veel bij kijken. Er wordt gewerkt volgens specifieke normen en specificaties zodat de hoogste kwaliteit van de wijn gewaarborgd blijft.
DE WIJNEN WORDEN PER GLAS GEBOTTELD, WAARNA ZE 2 JAAR HOUDBAAR BLIJVEN
VERKRIJGBAAR IN GLAS EN GERECYCLED PLASTIC
IFS EN ORGANIC GECERTIFISEERDE PRODUCTIEOMGEVING
WIJNEN WORDEN GETEST VOOR, TIJDENS EN NA HET BOTTELEN. ZO KUNNEN WE DE HOOGSTE KWALITEIT GARANDEREN.